PHARVENTIA GMBH
EXCLUSIVITY OUT OF ONE HAND
We are a pharmaceutical wholesaler, with a comprehensive portfolio and a focus on oncology and parenteral nutrition as well as the areas of infectious and rare diseases. Our team consists of qualified pharmacists, purchasers, logisticians, and warehouse specialists who have many years of experience in the pharmaceutical industry.
Verified Distribution Practice
We are licensed according to § 52a AMG and the GDP guidelines with regard to storage and logistics. In this way, we meet the highest requirements in our industry.
Diverse Distribution Practice
We offer a large selection of medical products, as well as application aids and laboratory supplies for the corresponding indication areas.
Flexible Distribution Practice
As an expanding wholesaler, we are happy to help in other product areas and will gladly create an individual offer.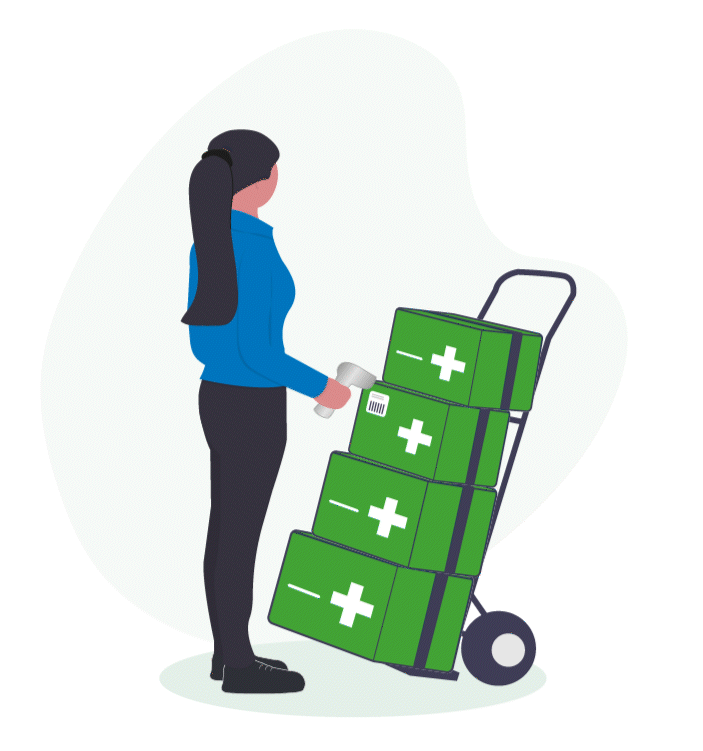 COOPERATE PHILOSOPHY
OUR COSTUMERS ARE THE CENTER POINT
It is our aim to guarantee the daily supply of our customers with a range of high quality products. We have been consistently growing since 2014. Our qualified employees work daily to optimize and expand our product portfolio so that we can provide our customers excellent solutions and services. Regardless of whether you are a pharmacy, wholesaler or manufacturing company: we provide you with a comprehensive supply of the assortment you need.
As a wholesaler, we are obliged to use the securPharm system within the framework of the European counterfeit protection directive for medicinal products and thus contribute to protecting Germany from counterfeit.
TEAM
TOGETHER WE ACHIEVE MORE
"Your trust is our top priority"
RALF LOHSE
CHIEF EXECUTIVE OFFICER
FRANZISKA ISELT
HEAD OF
COMMERCIAL AREA
DIMITAR GRUEV
HEAD OF WAREHOUSE
AND LOGISTICS
ELENA STÄRKER
LEITUNG
QUALITÄTSSICHERUNG
ANNA BADURA
KEY ACCOUNT MANAGERIN